Highland Park is quickly becoming the hottest L.A. neighborhood on the East Side. From York Boulevard to Figueroa, Highland Park is a great spot for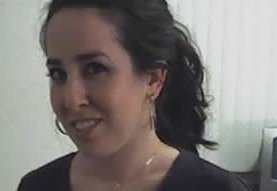 everything from the best tacos in L.A. to the friendliest coffee shop baristas.
When I first moved to the area, York Boulevard wasn't much of a scene. Filled with random auto shops and taco shacks, I mostly stuck to Eagle Rock for my hipster fix and people watching. Yet that has all changed in recent years.
No longer just a spot for late night taco trips, York Boulevard has some pretty cool bars and bistros now. It's even the spot for one of L.A.'s most talked about donut stores, Donut Friend, a gourmet donut shop from the producer behind Blink-182 and other bands. There's also The York, not to mention other older clubs that have become hipster friendly, like the Hermosillo Club turned Sonny's Hideaway.
And while plenty of the old standby's remain, like Galco's Old World Grocery, El Arco Iris and La Estrella, the area is now peppered with more than just Mexican and South American cuisines. There's Maximilliano's for Italian, Ba for French and Good Girl Dinette for Vietnamese. The Highland Park theater still shows discounted movies certain nights of the week, but these days you can get a tasty pizza at Folliero's Pizza before the show – the Arturo is a must-try. And then there's places like Elsa's bakery, which has changed owners, but retains the rich history of the Highland Park establishment.
Mingled in amongst the tried and true auto shops and tattoo parlors are a few newcomers, too, like yoga studios and furniture stores. While rent and real estate prices are hiking up, they're still lower than in other parts of Northeast L.A., making it a great time to move in and be close to the rest of the city without spending a fortune.
This is a guest post sent in to us from Carly Zimmerman, a resident of Highland Park. If you're interested in writing for the LA Transplant, drop us a line on the contact page! 
photo credit: waltarrrrr via photopin cc